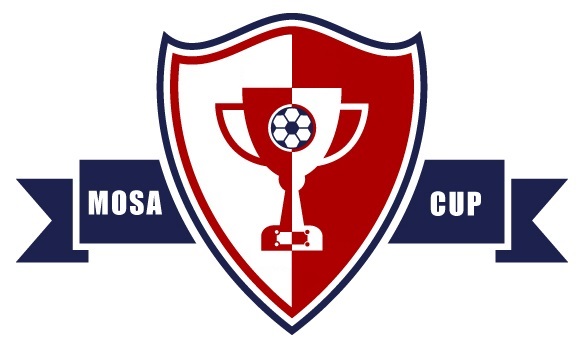 2018 MOSA Cup Fall Finals Preview – All games November 10, 2018 (unless noted)
U9 Boys:
Millstone United Hornets (Premier) vs. Point Pleasant Ohana (Premier)
Both teams enter the MOSA Cup Finals for the first time. Millstone edged Point Pleasant by a single goal in an earlier meeting this season. Can they do it again when the pressure is on?
U10 Boys: (To be played 11/17 in Hamilton)
Hamilton Falcons (Nat3) vs Freehold Fire (Premier)
The undefeated Hamilton Falcons come from National 3 looking to knock off the undefeated Freehold Fire from the Premier Flight. Hamilton has defeated two National 1 teams to make the finals but face their toughest test yet.
U11 Boys:
Berkeley Revolution (Nat2) vs East Windsor Blue Dragons (Premier)
Berkeley has cruised through to the finals but now will face their toughest test year in the Premier flight powerhouse in East Windsor. Will this Cinderella story have a happy ending?
U12 Boys:
Hazlet Red Bulls (Premier) v TBD
U13 Boys:
Jackson Falcons (Premier) vs Lakewood Strikers (Premier)
The top two teams in the Premier Flight battle it out for the MOSA Cup. Jackson edged Lakewood 3-2 in their previous meeting so this should make for a fantastic rematch.
U14 Boys:
Lakewood Thunder (Premier) vs Holmdel Shield (Nat1)
(Game to be played 11/16 in Lakewood)
Lakewood is looking to keep their undefeated season intact facing a hungry Holmdel team that has already knocked off one Premier team to make it to the finals. A tough battle awaits in this one.
U9 Girls:
Holmdel Blue Crush (Nat1) vs Howell Flames (Premier)
Holmdel is looking to pull the upset in this match featuring the first MOSA Cup Final for either of these teams. Which of these teams will hoist the MOSA Cup when the pressure is on?
U10 Girls:
Jackson Wolfpack (Premier) vs Freehold Stingers (Premier) - (To be played 11/6 in Freehold)
Coach Erica is looking to lead the Freehold Stingers to an unprecedented 3rd straight MOSA Cup Finals win. Their divisional rival Jackson are going to do what they can to make sure this does not happen.
U11 Girls:
Ocean Township Revolution (Premier) v Peninsula Blazing Eagles (Premier)
The top 2 teams in the U11 Girls division battle it out for Cup Supremacy in an excellent matchup. This match has all the making of a game decided by PKs!
U12 Girls:
Howell United Storm (Premier) vs Ocean Township Outlaws Red (Premier)
A scoring error almost kept Jackson from realizing their MOSA Cup finals dreams, but nonetheless they made it. They are looking to lift the Cup against a strong Howell team that has beaten them twice this season already. All bets on off though when the Cup is on the line!
U13 Girls:
Toms River Lady Warriors (Premier) v Peninsula Pink Eagles (Premier)
These Premier division rivals square off for the Championship Game. Peninsula has already defeated Toms River twice this season, but when the Cup is on the line, anything can happen!
U14 Girls:
Neptune Mystics (Premier) vs Lacey Predators (Premier)
Another set of flight foes that ties in their last match with each other. Gut feeling tells me this games might come down to penalties.


The Schedule for the MOSA Cup is now available. Click here to go to the schedule: http://www.gotsport.com/events/?eventid=68818

Referee fees will be split be both teams for each MOSA Cup match. The rules can be found https://events.gotsport.com/events/Default.aspx?EventID=68818

There is one small rule change this year. For any 7v7 game that goes to a penalty shootout at the end of the game, one coach may remain with his/her team on the field (at the midfield).

If you have any questions, feel free to reach out.

Regards,

Eric Offenberg
Tournament Director
MOSA Cup Fall 2018
eoffenberg1@hotmail.com