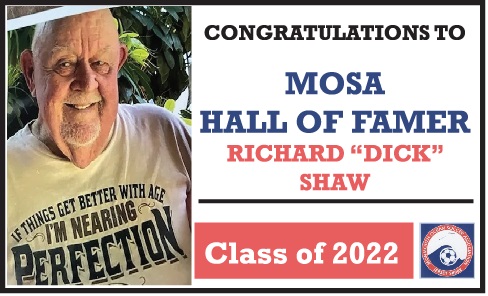 Dicks initial involvement with MOSA begin in the late 1970s as he began his tenure as a Head Coach with the Point Pleasant Soccer Club.
He did not have much experience with soccer and was really self-taught through videos/books, etc.
As a coach, he focused on sportsmanship and player development.
During his 8 year tenure as coach, he coached almost 60 different players.
At the same time he coached, he got involved with the Point Pleasant Soccer Board, acting as VP and MOSA rep for the Point Pleasant Soccer Club.
In 1983, Dick become VP of MOSA and served in that role until 1987.
He then went on to become President of MOSA though 1991.
Sadly Dick passed away in March of this past year.
His lifelong contribution to MOSA is immensely appreciated however.