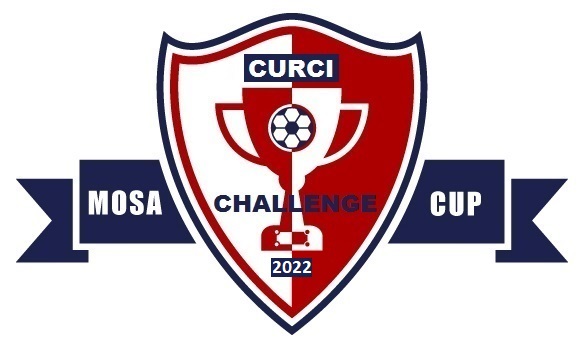 Finals are 6/18/22 at Marlboro!
Click here for more infomation!
---
MOSA Rule Changes (For Spring 2022)

1. 7v7 Games (Build-Out Line)- when is the ball is "in play"

Goal Kicks or Free Kicks taken within the Penalty Area
●
The ball will not be considered "in play" until the ball has been touched by a teammate received from the goalkeeper or the player taking the restart - whether the teammate is inside or outside the penalty area OR the ball goes past the build-out line OR
the ball comes to a complete stop inside the buildout line
.
● The goalkeeper or player taking the restart may wait until ALL opponents have retreated behind the build-out line before putting the ball into play. If a team chooses to take a goal kick or a free kick quickly before their opponents retreat behind the build-out line, they accept the position of the opponents and the consequences once the play is "in play".
●
Goalkeeper's possession after 'save' during live play.-

Goalkeepers must throw, roll or put ball on ground and play the ball with their feet to put the ball in play. The ball is considered "in play" as soon as the GK releases the ball.
2. Parent/Spectator- Where should they watch the game from?

● Parents and spectators will need to watch the game from directly across the field from the team that they are there to support.
● It is not the referee's job to enforce where people sit/watch the game from, field marshals or coaches should make sure parents and spectators understand where they should watch the game from.
*Please understand MOSA is adding this rule to try and help eliminate inappropriate behavior on the sidelines which has increased significantly as of late.*


---
**If a team cancels a game within 48hrs of the game time due to COVID-19 they will still be responsible to pay referee fees**
---
Coaches make sure everyone is using
the new GotSport platform for Fall 2021
Instructions to print Game Cards/Match Cards:
The new GotSport system calls them Match Cards.
Directions to print Match Card (old Game Card):
1. log into the team account
2. click "Team Management" at the top
3. click on "Matches" on the left side
4. there are filters to help narrow the options for coaches that coach more than one team
5. find the game you want to print the Match Card for
6. on the far right there should be "..." click on those and the top option is "Print Match Card"
By the way just to the left of those "..." is a chat function for coaches to communicate with each other.
Remember all player names, DOB, ID numbers, and jersey numbers have to be typed in the Match Card, Coaches should have name and ID typed.
Instructions for coaches to add club pass players:
---
Yellow Card Accumulation Policy- Click Here
---
(

Please keep in mind all MOSA Executive Board members are volunteers and will likely respond to all
correspondences
after normal business hours

)