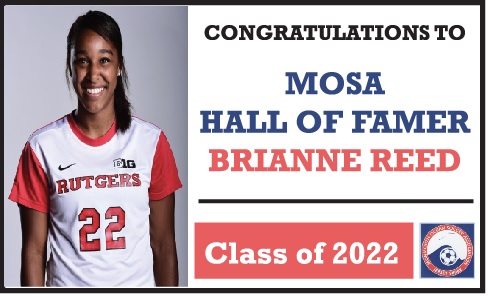 Brianne Reed grew up in Tinton Falls and played in MOSA on teams from both the Ocean and Peninsula Soccer Clubs.
She went on to play and graduate from Red Bank Catholic High School and went on to have a stellar career at Rutgers University, where she helped the Lady Knights progress to the program's first College Cup in 2015.
She was the recipient of the Big 10 Medal of Honor and was named an All-American. In her senior year, she was drafted to FC Kansas City where she played for a year and a half before making a move to play overseas. She played for a few teams in Sweden and most recently just finished 4 years at FC Nordsjaelland in Denmark. She is currently a member of the Dominican Republic Women's National Team and will be continuing her professional career in Australia this year.