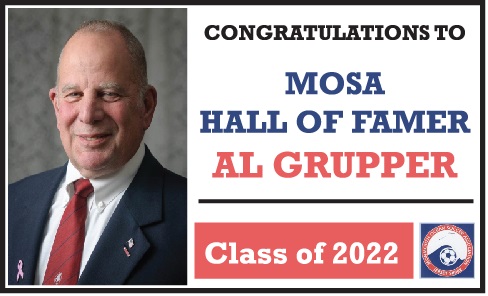 Al started out his career as a coach in 1970 in East Windsor. In 1982, Al took the helm of the East Windsor PAL Soccer Club and remained President through 2018.
He still remains on the Club Oversight Board.
Al has been a referee since 1978 and a referee assignor since 1979. He has been a referee at the 2014 USA Special Olympics Soccer games.
He has spent time as an NJYS Discipline Committee Alternate for the last several years.
Al has been part of MOSA for the better part of the last 2 decades.
Al is our "Dean of Discipline" He has been Treasurer, MOSA Summer Select Coordinator, and currently is our Member at Large.